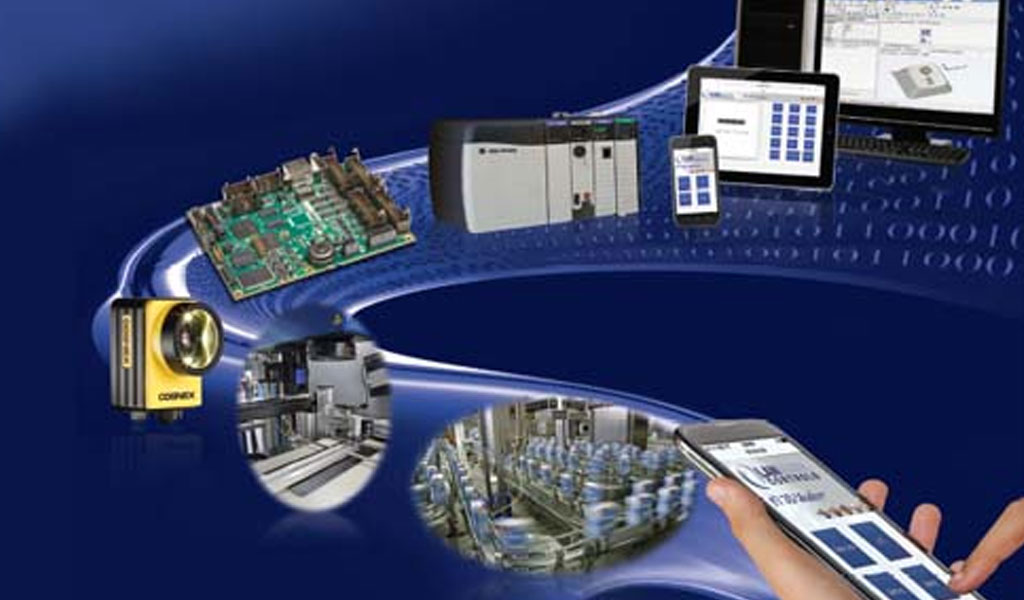 At the 1964 World's Fair in New York, companies including General Motors (GM), Westinghouse and IBM showed off the future of computers and their potential use in manufacturing and important role played by the communications industry. For example, IBM showed how to use a computer for handwriting recognition. The viewer writes a date, and the computer looks for events that happened on that date. At the Bell System pavilion, visitors can make videophone calls using Picturephone, which consists of a landline phone and a video surveillance system. Viewers can also dial in to the sister show at Disneyland in California. But it turns out that people don't like videophones because they think the system is too bulky, inconvenient to use, and an invasion of their privacy!
Clearly, computer technology has changed dramatically over the past fifty years, and the way we use computers has not been an exception. Thanks to the Internet, we can now easily connect with friends and their computers. Today's "smart" and connected devices allow us to connect with colleagues on the other side of the world or adjust the thermostat even when we're not home.
Connecting smart devices and the Internet together is the so-called "Internet of Things". But what we mean by smart devices is not limited to consumer goods: with recent innovations, this "smart"ization can also be achieved in the manufacturing industry, which will allow various devices, machines and instruments in a factory's automation network to communicate with each other Seamless communication.
The Industrial Internet of Things (IIoT), a term coined by Richard Nass of Automation World, is an innovation that is changing the face of manufacturing. According to the Manufacturing.net website, the IIoT market is worth as much as $14 trillion, with manufacturing accounting for 27 percent of the market. IIoT consists of hardware and software, equipment, system integration, factory network and cloud technology. For manufacturers, what they could only imagine five years ago is now finally possible with the help of the Industrial Internet of Things.
Laser Marking Becomes "Smart"
Thanks to advances in technology, IIoT allows manufacturers to now automate many tasks that previously had to be done manually. Multiple devices and machines in a factory network can process input and output data from PLC programmable controller systems, such as automatically starting and stopping production programs based on pre-determined parameters. IIoT allows manufacturers to centrally control all machines and equipment in the factory, such as the new generation of "smart" LEC laser marking control panels from Lanmark Controls
By connecting these new "smart" control boards to the factory network and communicating with PLCs, system integrators create laser marking systems that meet the challenge of remotely managing multiple jobs or multiple automated production lines simultaneously, increasing the Efficiency and streamlining movement and space.
Before the advent of smart control panels, a large manufacturer, such as a graphics manufacturer in South Korea, would have multiple computers, each of which controls a laser marking machine. To change the job schedule, engineers in the factory need to manually upload the new job on each computer, a process that is time-consuming and inefficient. And with today's new laser marking control boards, the manufacturer now has only one multi-LEC PLC control board. When they want to change the job, the engineer just makes the change on the PLC and all the machines in the network do the same.
Additionally, if a factory manager connects the smart laser marking control boards in the factory network to the internet, this opens up new possibilities in system maintenance, monitoring, operations, remote troubleshooting and product support. For example, users can choose to have equipment upgrade automatically, or allow customers or developers worldwide to upload their laser marking system designs to the system remotely.
How LECs Work
The LEC works like an iPod. In the iPod, you can download songs and choose the ones you want to play, you can play them out of order, or play them according to a preset list.
In the LEC laser marking controller, factory employees can select pre-programmed laser marking jobs from the factory network. Plant engineers can dynamically access the control panel to change tracking and traceability information such as date, time and batch, as well as access production database programs to change marking information.
How The Control Panel Realizes Intelligence
In the field of IIoT, the advantage of LEC is that it can provide multiple access methods for manufacturers (Figure 2). One way is to use the Application Programming Interface or remote API to enter and retrieve and retrieve information. As a communication protocol channel, the remote API can realize information exchange between LEC and PLC or factory back-end database.
"Historically, marking systems have not been able to communicate directly with PLCs," said David Sweet, president of Mecco Marking & Traceability. "One of the challenges manufacturers face is integrating automated part marking into their processes. Bi-directional remote API The ability to communicate is critical for us. It allows us to do something we couldn't do before: seamlessly connect our customers' PLCs with laser marking equipment."
According to Sweet's introduction, EtherMark developed by Mecco is an Ethernet IP communication solution that can meet the needs of intelligent manufacturing and effectively simplify the automation of laser marking systems and their communication with the Industrial Internet of Things.
"This means that customers can instantly load a configuration file in the PLC that contains a commonly used target model (or set of instructions), such as loading a file, sending dynamic information, or the x-y coordinate position of a mark," says Sweet. The PLC can program the LEC in under eight minutes, saving hours of programming time."
The built-in remote API functionality also allows manufacturers to control the LEC using a PC, PLC or other connected device. With this feature, laser marking equipment designed by system integrators can allow factory engineers to remotely access these equipment, while also manipulating and controlling data in a variety of ways, including TCP/IP protocol and through networked computers, PLCs Or serial commands from a smartphone/tablet.
Another huge advantage is data. Thanks to the exchange of information enabled by remote APIs, LECs are able to collect data and provide important information when manufacturers need to make critical decisions, such as whether to add a second shift, analyze why one production line is less efficient than another, or How many small parts were marked in the specified time.
The remote API also enables complex laser marking functions: for example, a manufacturer uses the remote API to work with a high-speed automated glass bottle marking line. A camera is used to verify the "hot" bottle just out of the oven, and once it passes the inspection, this information is passed to the LEC in a "yes/no" or "0/1" format. If the bottle passes inspection, it will be marked with an incremental serial number and 2D barcode; if it fails inspection, it will be marked with a "scrap" code. All of this happens in fractions of a second.
"Nodes" On The Network
The Smart Laser Marking Control Board can be connected to the factory network, just like your printer is connected to your home network via WIFI or Ethernet (Figure 3). By controlling multiple laser marking control boards in the network, manufacturers can simultaneously implement processes such as scribing, cutting, and marking products or parts in multiple production lines, start or stop ongoing operations, or replace jobs, Even marking moving parts.
It can also send notifications to plant managers when the LEC detects something is wrong on a machine. If the system allows, plant managers can determine the source of the problem and deal with it immediately, all remotely using their smartphone or tablet. Operators and managers can view the status of machines and control them simply by using the web browser on their device.
No Longer Need A Computer
With the Smart Laser Control Board, system integrators can build a laser marking system that does not require a computer; the system is installed on the factory floor or production line and can become "smart" by simply "plugging" it into the network part of the production environment. Because the LEC is a "stand-alone" control board, the manufacturer does not have to add a personal computer. Now the dashboard becomes a node in an intelligent network, able to communicate with the API when needed, or to be "silent" until ready.
Lanmark Controls saw the need for an intelligent laser marking system and developed this high-performance LEC control board, which can be seamlessly integrated into new automation systems. Real-time communication, analysis and usage of data, and the ability to interoperate throughout the factory environment are all key considerations for manufacturers today. Lanmark Control's new "smart" LEC control boards are an excellent choice for meeting the above needs.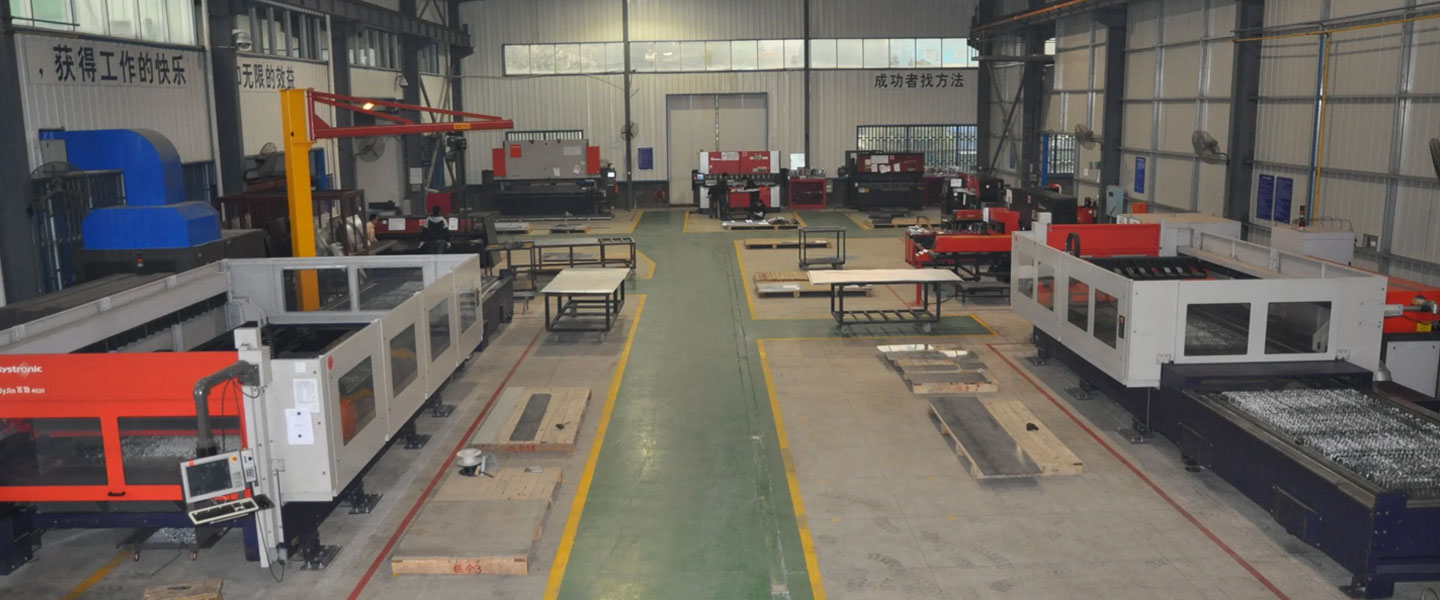 Pintejin Sheet Metal shop offers a cost-effective solution for a wide range of industries with our custom metal stamping and custom sheet metal fabrication capabilities. Our stampnig operations include a variety of sheet-metal forming manufacturing processes, such as punching, blanking, embossing, bending, flanging, and coining. Our professional, experienced and well-trained engineers can execute the complex metal stamping operations with precision and accuracy.
No matter what your metal fabrication needs are, Pintejin can offer the right solution: from single sheet metal part or sub-assembly of stamped metal parts to turnkey solutions for mechanical and electrical assemblies. We have the technology, equipment and the experience to fabricate customised metal products from aluminium sheet metal fabrication, steel, zinc plated steel, stainless steel sheet metal fabrication, brass and copper. Designs that require CNC machining of surfaces or components can be accommodated. We can supply polished, galvanized, zinc coated or powder coated finishes for any sheet metal work or stamped metal components. Coupled with our accurate and reliable metal fabricating equipment, we guarantee precision and repeatability in custom sheet metal work. You'll be taking advantage of the best sheet metal fabrication china can produce.