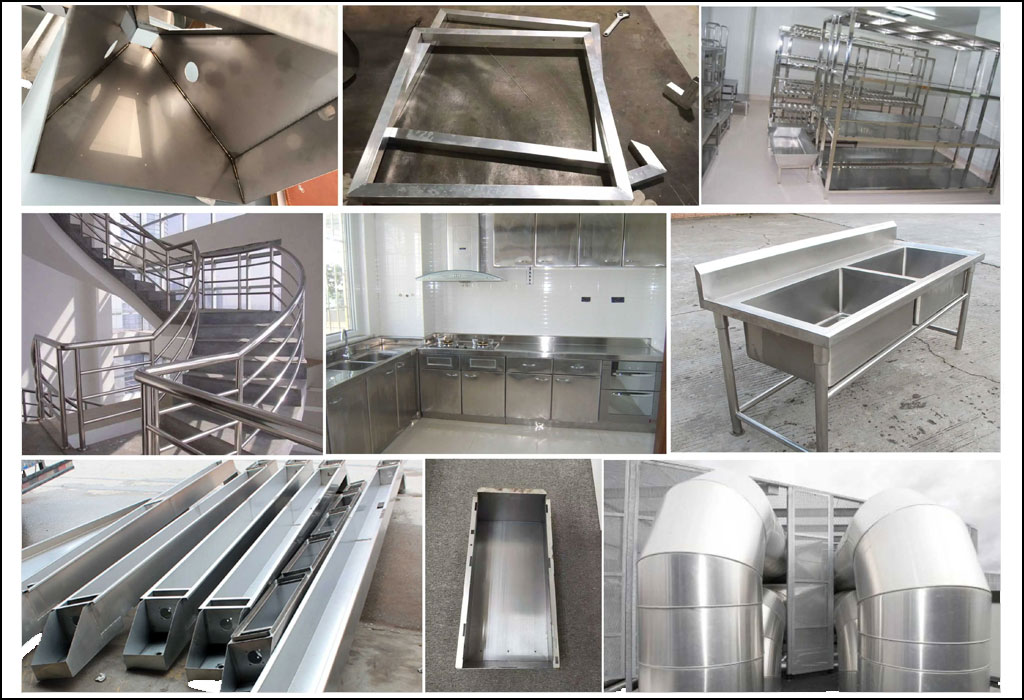 Aluminum Sheet Metal Fabrication
---
Aluminum is one of the most popular materials in the sheet metal fabrication process because of its great properties such as lightweight and corrosion resistance, as well as cost-effectiveness and diversity in grades.Aluminum sheet metal fabrication is a process of shaping a piece of aluminum sheet material to create the desired part or product, it involves material removal or deformation.The operation of making aluminum sheets, profiles and pipes into parts with a certain shape, size and precision by manual or mechanical methods is called aluminum sheet metal fabrication; in the production of exterior walls, interiors, ventilation, air conditioning pipes and their components.
Most of the aluminum sheet metal parts are made of 6061、6063 , 1100-H44, 3003-H12 aluminum sheets and pipe fittings.Because of its light weight, high strength and rigidity, the shape can be arbitrarily complex, the material consumption is low, and machining is no longer required.The surface is smooth and clean, so it is widely used in daily life and industrial production, such as the outer curtain wall of high-speed railway stations, terminals, transportation hubs, material conveying pipelines, automobile covering parts fabrication, etc. In addition, it can also be used outside ships. Aluminum sheet metal fabrication usually refers to methods such as cutting, bending, calendering, and tumbling. Generally speaking, the process of using a mold to complete various deformation processes is called aluminum veneer stamping, and the process of forming a sheet by hand or machinery is called aluminum veneer sheet metal fabrication.
Aluminum Sheet Metal Fabrication Service – Aluminum Sheet Metal Parts Manufacturer
---
Based on the characteristics of aluminum sheet metal parts, they are used throughout a wide range of industrial sectors from aerospace to automotive to food industries. Forming and cutting are usually necessary steps in the fabrication of sheet metal aluminium.Pintejin is equipped with complete shearing, punching, bending and rounding machines for fabrication curved plates, which can complete sheet metal fabrication of various complex shapes with a basic size of 4 meters. Aluminum argon arc welding and high-frequency nail welding equipment can ensure the high-quality completion of the welding, corner sealing and reinforcing rib nailing processes of formed aluminum plates. The mechanized grinding and polishing equipment, the automatic pre-treatment tank of 6.6×1.7×1 meters, and a set of spray booths and ovens of 8×3 meters and 8×2 meters are planned and manufactured, which can complete the fabrication of super-large plates and long-shaped materials. It can ensure that the surface of the product meets the film layer requirements of the substrate required for coating.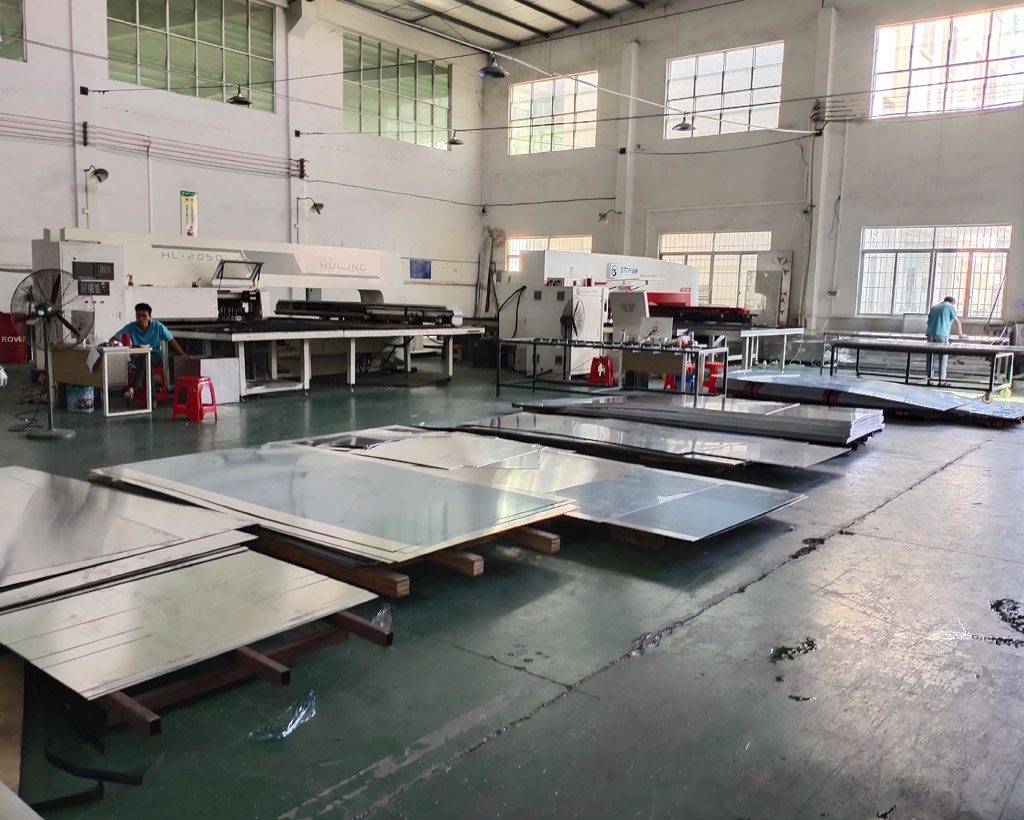 The Case & Products Of Aluminum Sheet Metal Fabrication
---
Currently, our non-standard aluminum sheet metal fabrication parts are exported to America, Canada, Australia, United Kingdom, Germany, France, Sout Africa, and many other countries all over the world. We are ISO9001-2015 registered and also certified by SGS.
Our custom aluminum sheet metal fabrication service provides durable and affordable parts that meet your specifications for automotive, medical, aerospace, electronics, food, construction, security, marine, and more industries. Fast to send your inquiry or submit your drawings to get a free quote in the shortest time.Contact us or Email [email protected] to see how our people, equipment and tooling can bring the best quality for the best price for your custom aluminum sheet metal fabrication project.