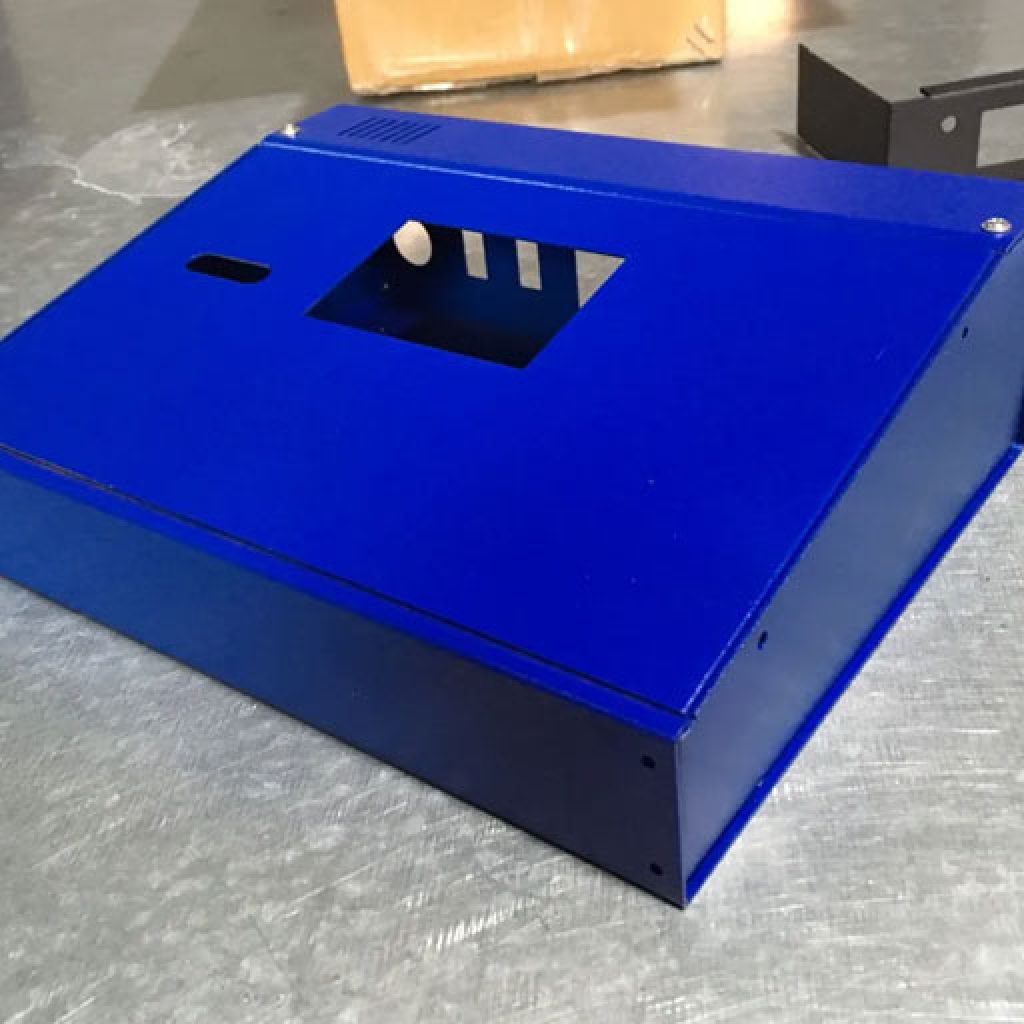 Sheet Metal Box
---
Sheet metal boxes are two-part enclosures made by cutting metal sheets and then bending the resulting parts using a press brake to form a box. By adding cutouts for ports, switches, ventilation, or mounting, these versatile and cost-effective enclosures can be used in applications ranging from electronics to robotics. Powder coating or anodizing is an option for enhanced appearance and corrosion resistance.
Sheet metal box is precisely manufactured by our experts who hold rich experience about the field and they make sure that the products are manufactured as per the market demands. By using superior quality material and latest technologies, we manufacture quality products for our customers. Our better pricing policy makes the product available at market leading prices. Furthermore, with the help of our quality analysts, we test the products strictly under various parameters.Our company is a premier manufacturer hub that has been able to provide Sheet Metal Electrical Enclosure to our customers. We feel greatly pleased to offer an excellent quality product, available in various sizes and dimensions.
The Case & Products Of Sheet Metal Box
---
Currently, our non-standard sheet metal box are exported to America, Canada, Australia, United Kingdom, Germany, France, Sout Africa, and many other countries all over the world. We are ISO9001-2015 registered and also certified by SGS.
Our custom sheet metal box service provides durable and affordable parts that meet your specifications for automotive, medical, aerospace, electronics, food, construction, security, marine, and more industries. Fast to send your inquiry or submit your drawings to get a free quote in the shortest time.Contact us or Email [email protected] to see how our people, equipment and tooling can bring the best quality for the best price for your custom sheet metal box project.
Corrosion Resistance Stainless Steel 18-10 Medical Box

Custom IP65 Central Control Distribution Box

Custom IP65 Waterproof Electric Control Box Enclosure

Sheet Metal Fabrication Aluminum Medical Device Battery Box

Aluminum 1u Industrial Control Chassis And Instrument Box

Communication Electric Control Box And Subway Instrument Chassis

Laser Cutting Bending Aluminum Power Box

Gold Plated Audio Power Amplifier Controller Central Control Box Shell

High-End Copper Decorative Packaging Box