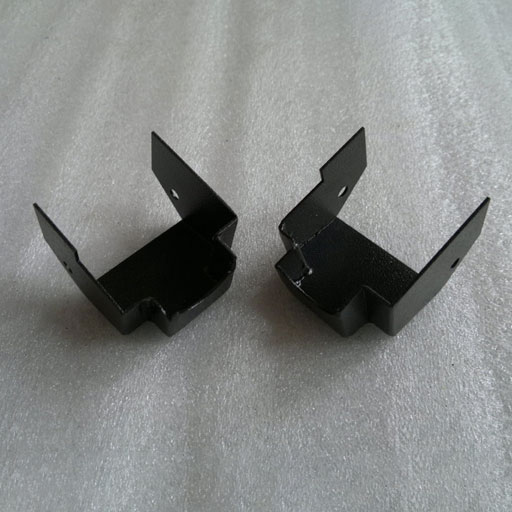 Sheet Metal Bracket
---
The brackets is used for keeping the machine parts support and protected.But nowadays, the application of stents is extremely extensive, which can be encountered everywhere in work and life, such as tripods for cameras, cardiac stents used in the medical field, etc.We are specialized in manufacturing a sheet metal brackets. These are manufactured by conducting stamping or sheet metal fabrication operation. These brackets found their application for mounting of any products starting from antennas to TV, projectors or street lights and many more. Apart from this, we have the ability to conduct stress and mechanical testing on brackets depending on the application.Need a custom bracket? We can build what you need, from your design in 2-3 days. You can order custom brackets as part of a full enclosure design, or as standalone components.Whether you need one single bracket, or many – Pintejin can manufacture your custom brackets with fasteners, finishes, graphics and permanent marking. You'll never be constrained with a minimum order quantity at Pintejin!
How Does Bracket Manufacturing?
---
Brackets can be manufactured in various ways, such as casting or CNC machining. However, the best way to make a simple bracket is sheet metal fabrication.
One of the most common sheet metal processes is bending, where a machine called a brake is used to bend sheet metal to an angle of up to 120°. This is probably the most important process when manufacturing sheet metal brackets, as almost all brackets contain at least one bend.
Other sheet metal processes must also be used. Sheet metal must be cut to size using a machine such as a laser or plasma cutter before any bending is made. A punch can be used to punch holes in the brackets (for screws), and welding may be required to add gussets or other features.In addition to the sheet metal processes described above, CNC machining can also be used to add more complex features to brackets, especially custom designs for non-standard parts.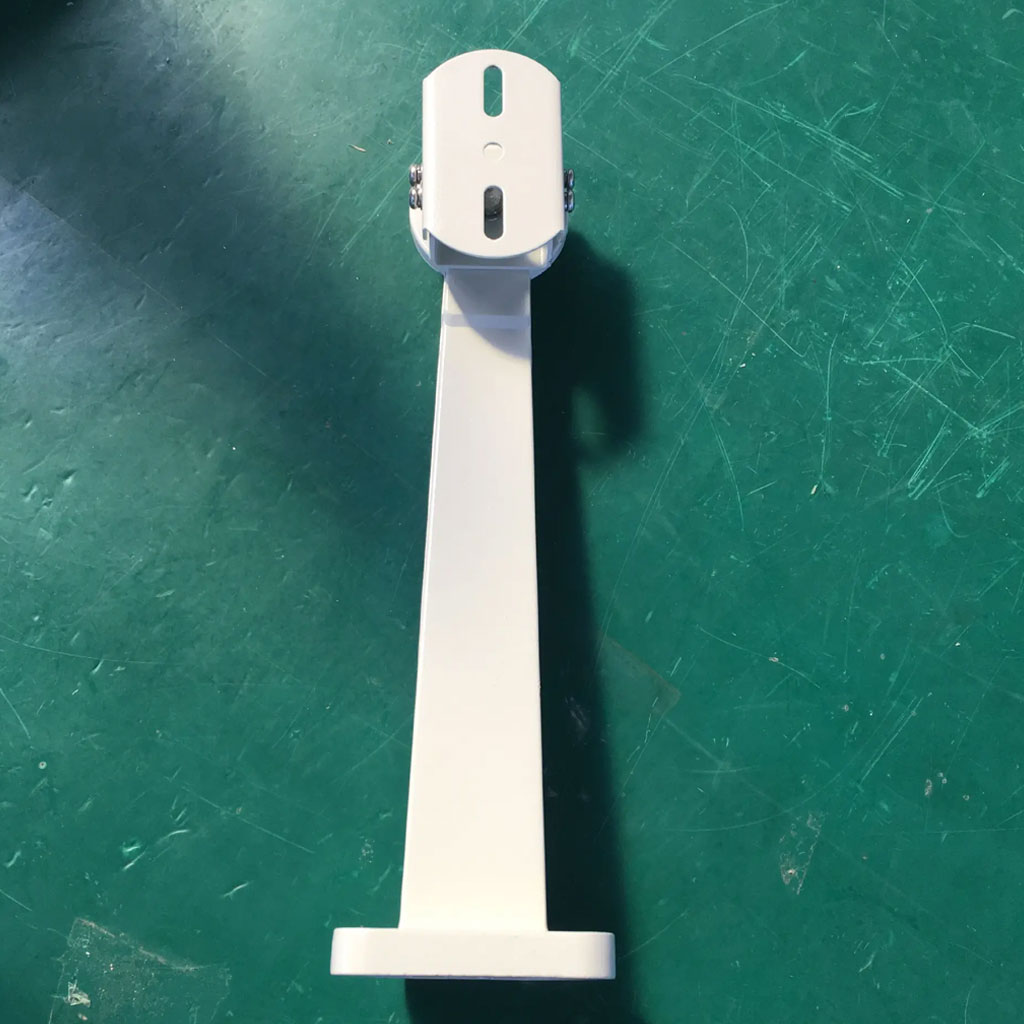 The Best Materials For Sheet Metal Brackets
---
A bracket can be made from a variety of metals, depending on certain factors, including: the loads it must support, appearance requirements, surface finish requirements, minimum and maximum thicknesses, required bend angles, and manufacturing budget.Possible sheet metal bracket materials include:
Steel
Stainless steel
Aluminum
Brass
The Design Of Sheet Metal Brackets
---
Sheet metal brackets can be designed in any good CAD software, but it's important to keep a few things in mind when creating your designs.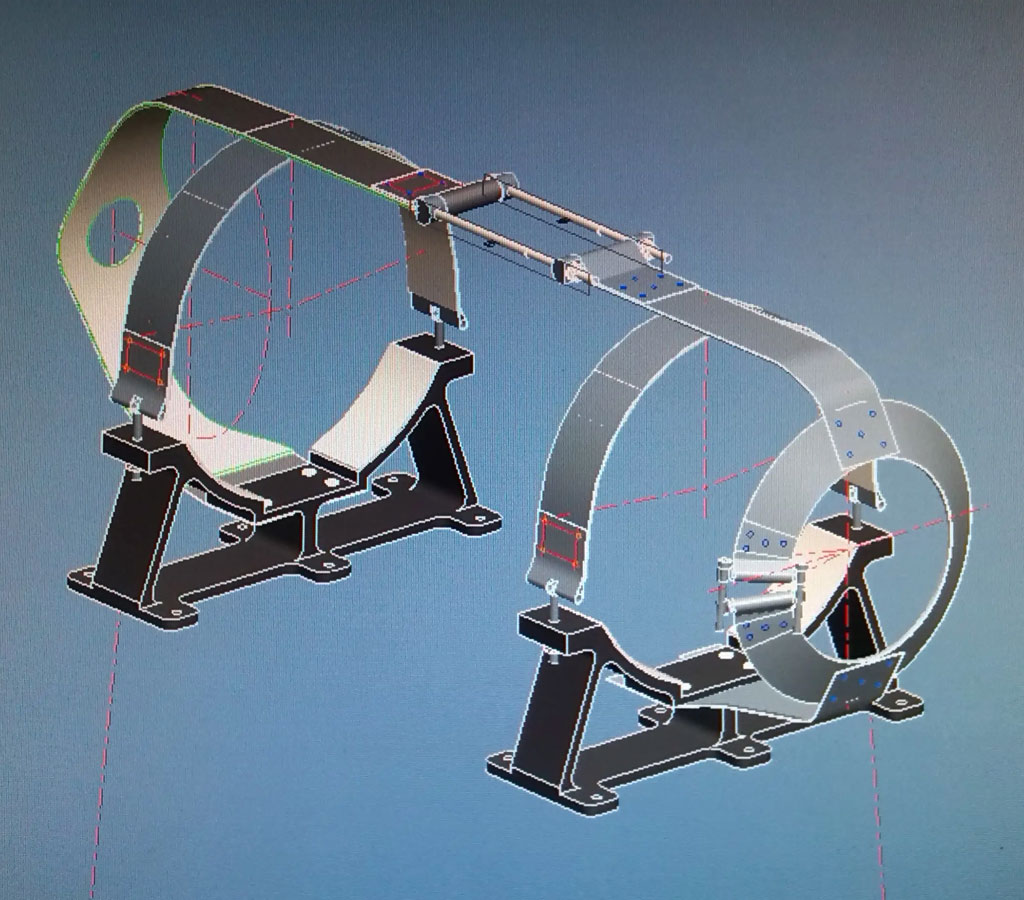 L-brackets are usually designed at a 90° angle, but manufacturers can create different angles (up to 120°) as directed. But keep in mind that less ductile metals and thicker gauges are harder to bend and cannot accommodate extreme angles.
While L-brackets are easy to form with brakes, U-brackets and Z-brackets require more preparation. If one flange is long enough to interfere with the brake's clamping lever, the brake won't be able to make a second bend in the bracket. Therefore, the parallel sections of the U- or Z-brackets should be as short as possible.
An important feature of metal brackets is the holes for fasteners. While wooden or plastic brackets may just be drilled through at the mounting point, metal brackets should have dedicated holes. Determine the fastener size to use when designing the bracket and adjust the hole diameter accordingly. If a nut cannot be used, a threaded (threaded) hole may be required.
Welded sections can be noted in the bracket design, but will incur additional manufacturer charges. Before adding weld elements, consider whether the part can be made from a single piece of metal.
Any machined elements (including holes) will incur additional costs, but keep in mind that machining opens up greater design possibilities for non-standard shapes and decorative touches.
The Case & Products Of Sheet Metal Bracket
---
Currently, our non-standard sheet metal bracket are exported to America, Canada, Australia, United Kingdom, Germany, France, Sout Africa, and many other countries all over the world. We are ISO9001-2015 registered and also certified by SGS.
Our custom sheet metal bracket service provides durable and affordable parts that meet your specifications for automotive, medical, aerospace, electronics, food, construction, security, marine, and more industries. Fast to send your inquiry or submit your drawings to get a free quote in the shortest time.Contact us or Email [email protected] to see how our people, equipment and tooling can bring the best quality for the best price for your custom sheet metal bracket project.
Common Types Of Brackets
---
There are several bracket types that can be fabricated using sheet metal fabrication and other processes. Brackets vary by application and what they are designed to support.
L-Bracket
L-brackets are one of the most common types of braces. As the name suggests, it has an L-shaped profile after bending along a single axis, usually forming a 90° angle.
L-brackets are used in many applications where horizontal objects (such as shelves) need to be mounted to vertical objects (such as walls).
U-Bracket
U-brackets are another type of braces. Unlike L-brackets, U-brackets are bent along two axes, creating a U-shaped profile.
U-brackets can be used to sandwich an object between its two flanges, or to mount two parallel horizontal objects on top of each other.
Z Bracket
Z-brackets are another type of brace that contains two bends. However, unlike U-brackets, where both bends are made on the same side of the sheet metal, Z-brackets bend one flange inward and the other outward, creating a Z-shaped profile.
Z-brackets can be used to mount parallel surfaces that are offset from each other.
Gusset Bracket
A gusset bracket is a bracket that is braced with additional material to increase its strength and load-carrying capacity. It's like an L-bracket, but with an extra triangular section of material between the vertical and horizontal sections.
The gussets can be welded to the bracket or included in a single piece: in the latter case, the horizontal and vertical sides of the bracket are bent from the edges of the triangle.