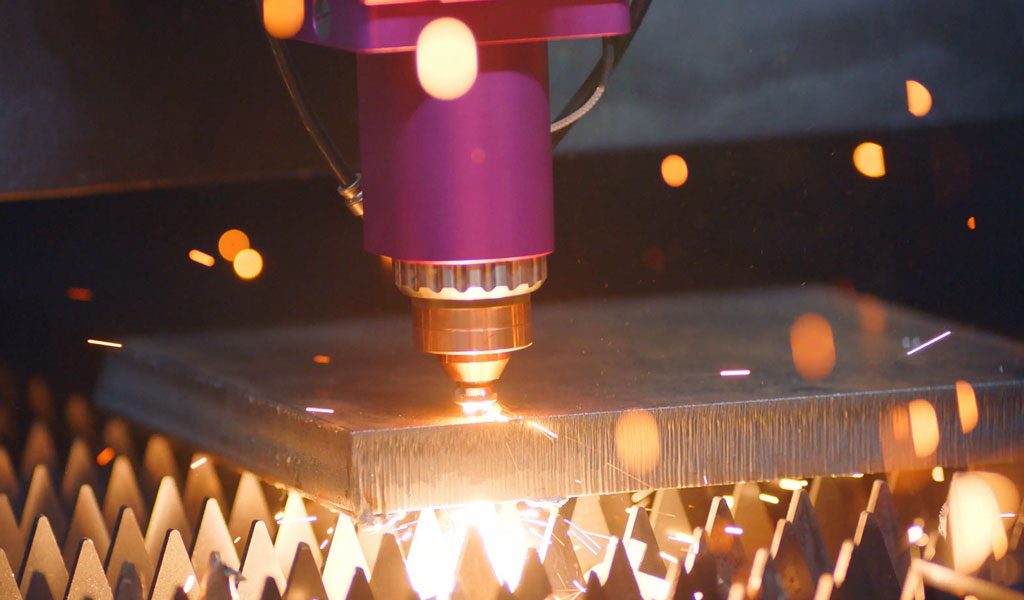 Online Laser Cutting Services In China
---
Laser cutting is particularly effective in many areas where rapid production is essential. It's easy to cut accurately in many materials where traditional manufacturing methods are inefficient. Limits and constraints imposed by traditional manufacturing processes are removed through Laser Cutting, which allows freedom of design and quantities.Discover Pintejin's online China Laser Cutting and Laser Engraving service. Upload your file, select the material, and receive your laser cut pieces in days!
Why Choose Pintejin Laser Cutting Services
---
We have a variety of laser cutting capabilities to meet various needs. In addition to precision laser cutting, we also focus on 3D Laser Cutting, Fiber laser cutting, Cnc Laser Cutting and Laser Engraving Cutting services, so you can get a large selection of laser cutting parts from our trusted team.
We have a complete set of state-of-the-art laser cutting equipment and quality control systems in the laser shop, to deliver durable sheet metal laser cutting parts and custom metal laser cutting parts with cheap CNC turning prices.
Our technicians are experts in the field of laser cutting parts, have rich experience providing customer service in precision laser cutting to a wide range of industries, both domestically and internationally.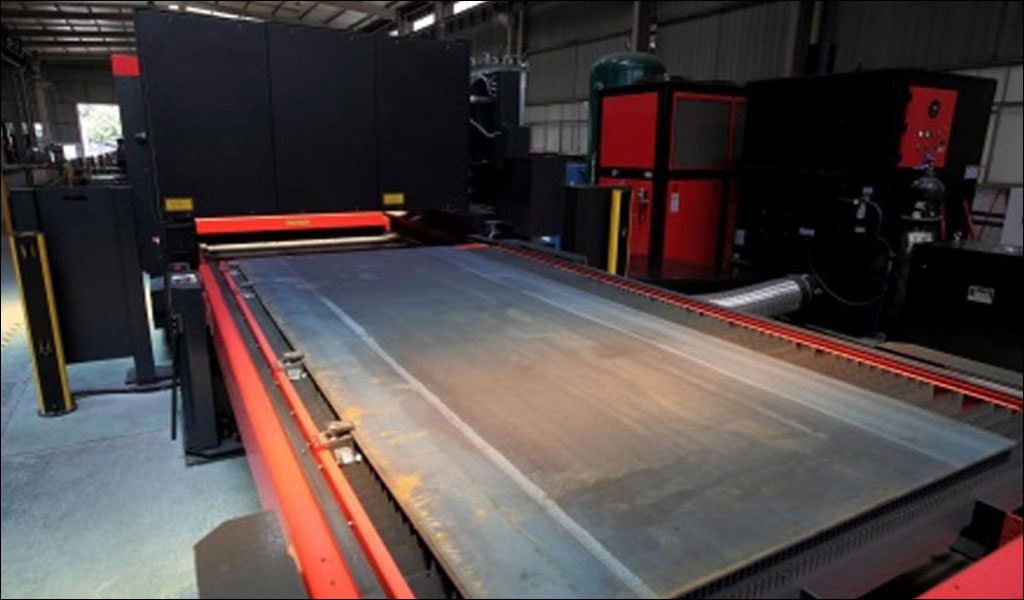 The Case & Products Of Laser Cutting
---
Currently, our non-standard laser cutting parts are exported to America, Canada, Australia, United Kingdom, Germany, France, Sout Africa, and many other countries all over the world. We are ISO9001-2015 registered and also certified by SGS.
Our custom laser cutting service provides durable and affordable parts that meet your specifications for automotive, medical, aerospace, electronics, food, construction, security, marine, and more industries. Fast to send your inquiry or submit your drawings to get a free quote in the shortest time.Contact us or Email [email protected] to see how our people, equipment and tooling can bring the best quality for the best price for your custom laser cutting project.
What Is Laser Cutting Service & How Laser Cutting Works – Laser Cutting Process Basics
---
Laser cutting is an advanced and widely used cutting process in material processing. It is a processing method that uses a high-energy-density laser beam as a "cutting tool" to thermally cut materials. The use of laser cutting technology can realize the cutting of various metals, non-metallic sheets, composite materials, etc., and has a wide range of applications in various fields.
Laser cutting is to use a focused laser beam to irradiate the workpiece, so that the material at the irradiated place is rapidly melted, vaporized, ablated or reaches the ignition point. Laser cutting is one of the thermal cutting methods.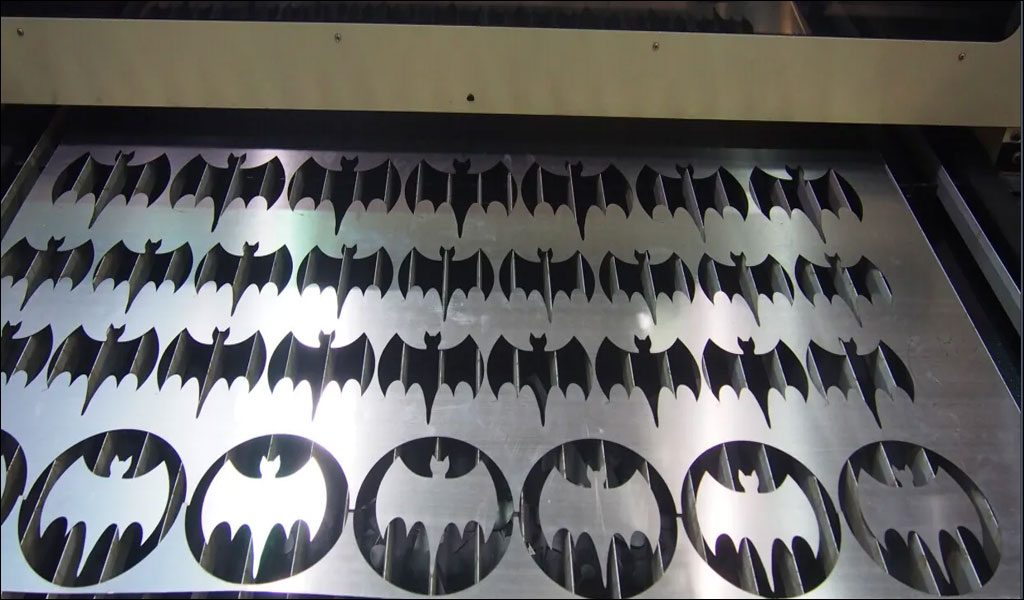 Simply put, laser cutting is the process of cutting, scoring, engraving, or otherwise altering a physical material with a laser. As futuristic as it may sound, laser cutting is a technology that has been with us for decades. Like many innovations, its scope of application was initially limited, but it was later adopted with great enthusiasm by many industries.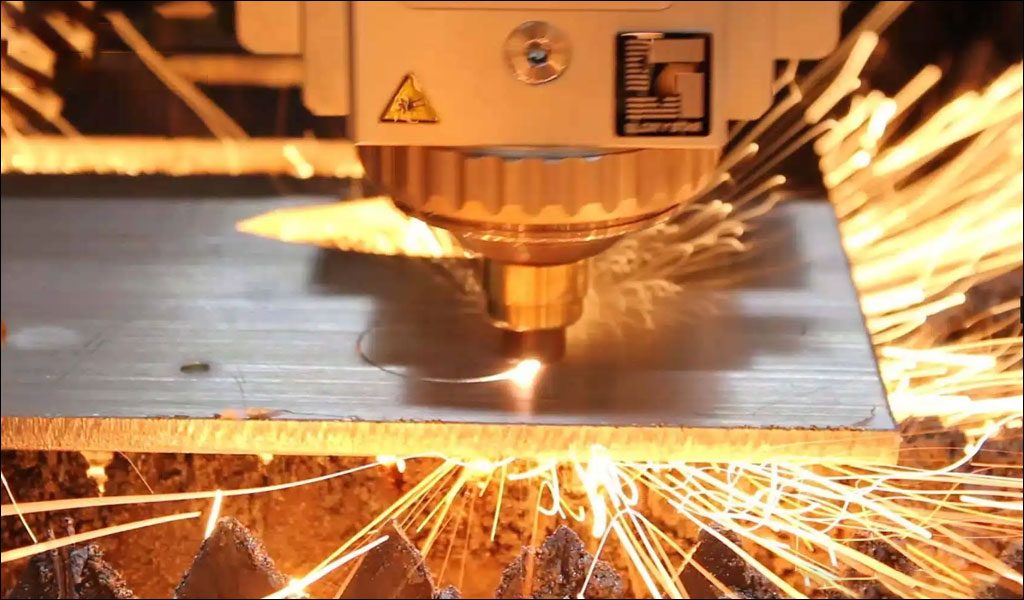 Operating a laser cutter is now easy. The use of laser cutters is common for hobbyists, school science classrooms, and businesses. Not only do they have a wide range of practical applications, they are also an excellent way to learn the properties of optics and light.Laser cutting naturally begins with a laser beam. Whether cutting metal, human tissue or cardboard, the beam is focused until it is strong enough for the job at hand. A computer program directs the machine to cut the pattern to be cut. Once started, the laser cutter will follow a pre-programmed program to do its job.Depending on the material, the laser beam continuously changes its focal length to reach different depths and cut different layers of material. For metals, this is useful for techniques such as engraving. In other applications, such as medicine, its precise positioning enables it to cut medical devices.
Laser cutting is truly an amazing technology. Its application has been very extensive. With the continuous progress of technology, there will undoubtedly be more application fields, which will make laser cutting technology show its talents.
Precision Laser Cutting Tolerance And Size at Pintejin
---
We have multiple precision laser cutting capabilities and can meet a wide variety of project needs.
1.The Size Of Precision Laser Cutting
| Name | Size |
| --- | --- |
| Thickness | 16 gauge to 1.25 in |
| Length | 20 to 90 ft. |
| Width | 7 to 12 ft. |
---
Minimum hole size:
Minimum on-axis and axial: 0.04 in. (1mm)
Minimum radial: 0.08 in. (0.5mm), 0.04 in (0.5mm) for aluminum and brass
Grooves:
Minimum OD groove width: 0.047 in. (1.2mm)
Minimum OD groove width for aluminum and brass:0.019 in (0.5mm)
Maximum OD groove depth: 0.95 in. (24.1mm)—varies with a groove width
2.Laser Cutting Standards And Metal Tolerance(mm) (ISO 2768-F)
| | | | | | | | |
| --- | --- | --- | --- | --- | --- | --- | --- |
| Tolerance class | 0.5 to 3 | Over 3 to 6 | Over 6 to 30 | Over 30 to 120 | Over 120 to 400 | Over 400 to 1000 | Over 1000 to 2000 |
| F | ±0.05 | ±0.05 | ±0.1 | ±0.15 | ±0.2 | ±0.3 | ±0.5 |
Laser Cutting Surface Finishes at Pintejin – Surface Finishing Process for Cutting Parts
---
Here is a wide selection of metal surface finishing services at your choice for the laser cutting parts to improve the part appearance, surface smoothness, corrosion resistance, and other characteristics.
| As Cutting | Description |
| --- | --- |
| As cutting | Standard finish with a surface roughness of 1.6 μm (126 μin). |
| Smoothing | The standard smoothing surface roughness (Ra) is 0.8 μm (63 μin). |
| Painting | Spraying paint, pigment, or color to a solid surface as a colored protective layer. |
| Passivation | Remove ferrous contaminants or use a light coat of protective material to create a shell. |
| Powder Coating | A functional and decorative finish that is applied as a free-flowing, dry powder. |
| Anodizing | Type II (anodizing color or clear) or Type III (anodizing hard coat) |
| Polishing | Produce a smooth and shiny surface. |
| Black Oxide | Forming a black conversion coating on metal parts. |
| Bead Blasting | Removing surface deposits by applying fine glass beads at a high pressure. |
| Abrasive Blasting/Sandblasting | Smoothing and cleaning a hard surface by forcing solid particles across that surface. |
| Electroplating/Plating | Form a thin coherent metal coating on an electrode. |
| Brushing | Polishing the metal with grit resulting in a unidirectional satin finish. |
| Chromate Conversion Coating | Increase the corrosion resistance while maintaining conductive properties. |