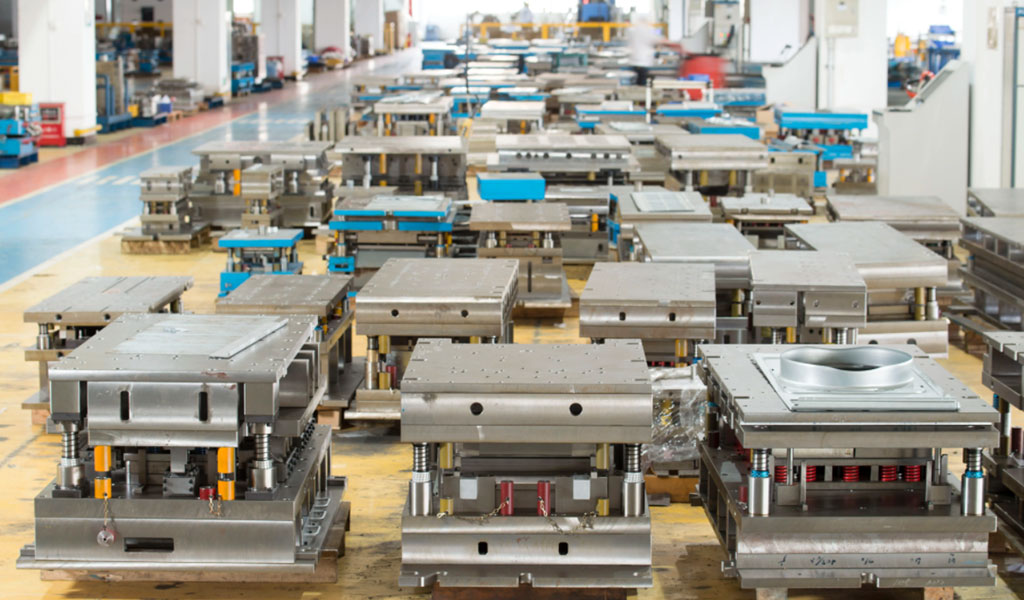 Sheet Metal Stamping Service
---
The sheet metal stamping process is transformed by stamping hot or cold rolled steel sheet into the shape required to manufacture your part. This technique allows a large number of parts to be produced at the same time, but it can also result in about 15% of the raw material being scrap. The equipment used with this method requires less space than other methods, so if you have limited space, this type of manufacturing may be best for your business. When working with sheet metal stamping, three main types of dies are used – cutting, punching and bending.
Trimming involves cutting a part out of sheet metal. This is done by striking a sheet of metal with a die that cuts the sheet into the desired shape. Punched parts will have burrs on the edges, so they need to be filed or machined before use.
Punching is the process of punching a hole in a sheet of metal by placing it between two dies and forcing them together.
Bending is the deformation of metal by using the pressure of a die. This type of stamping is often used to make parts with curves.
The Advantage Of Sheet Metal Stamping
---
Low Cost: Sheet metal stamping is a low cost manufacturing technique. Its cost is generally lower than other methods, making it ideal for small businesses on a budget. Since this method does not require molds or tools to create the part or part, it is also considered by many to be less costly. However, the toolless aspect of sheet metal stamping can sometimes make it more expensive because you pay someone for the layout and design work instead of using standardized tools.
High-Volume Production: Sheet metal stamping can produce thousands of identical parts at a time, so this type of manufacturing allows you to efficiently manufacture large numbers of products while maintaining quality standards. This benefit mainly applies to parts that are simple in shape and do not require extensive customization.
Ease Of Use: Shears, punches, and bending dies make up most of the tools for sheet metal stamping, so this type of fabrication is relatively easy to learn. If you have employees who are already familiar with basic machine operations, they may know how to punch sheet metal without too much trouble.
Versatile: Sheet metal stamping is a very versatile manufacturing technique capable of creating parts of various shapes and sizes. This makes it a good choice for businesses that require high volume production. Additionally, this type of stamping can create both simple and complex parts.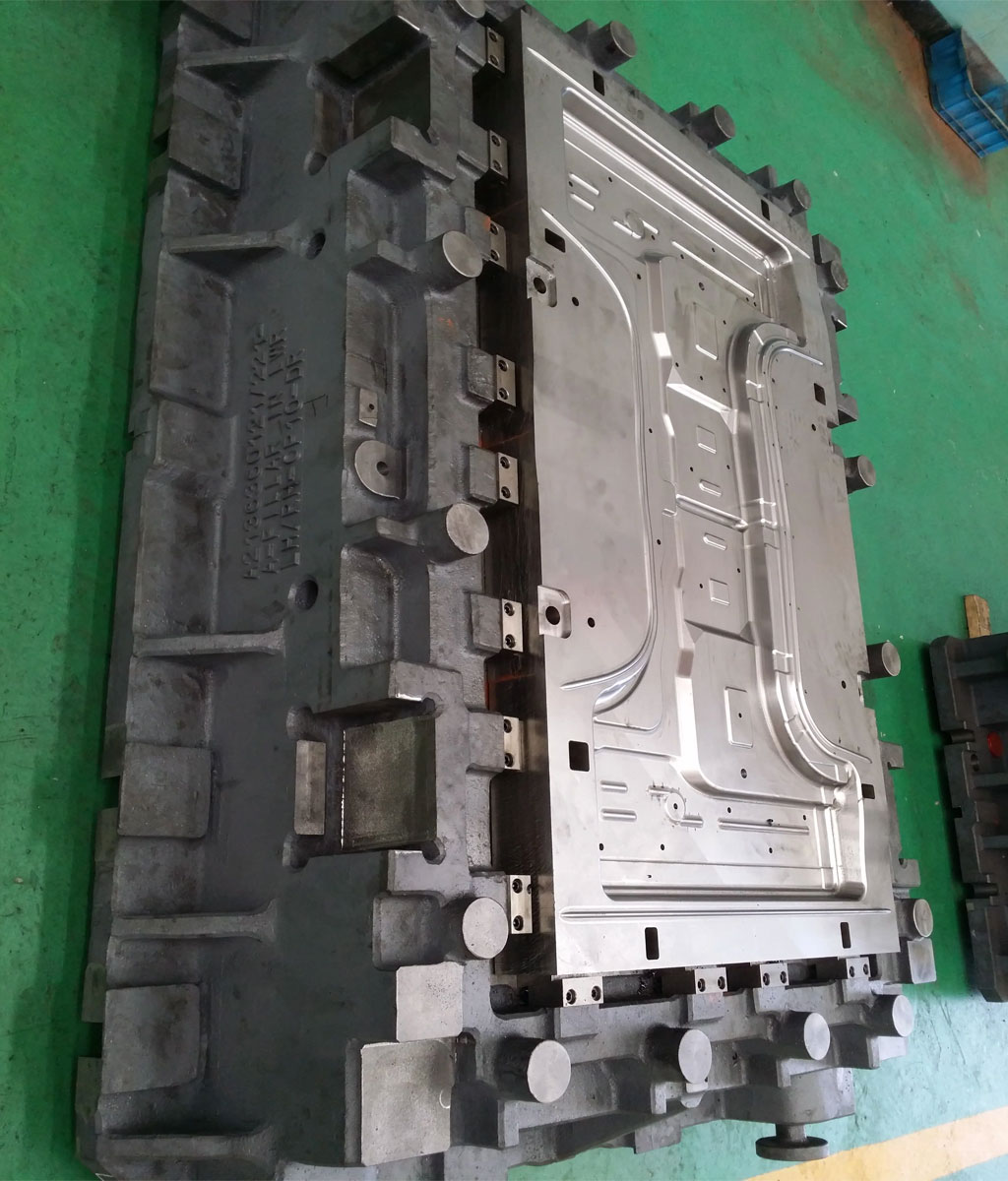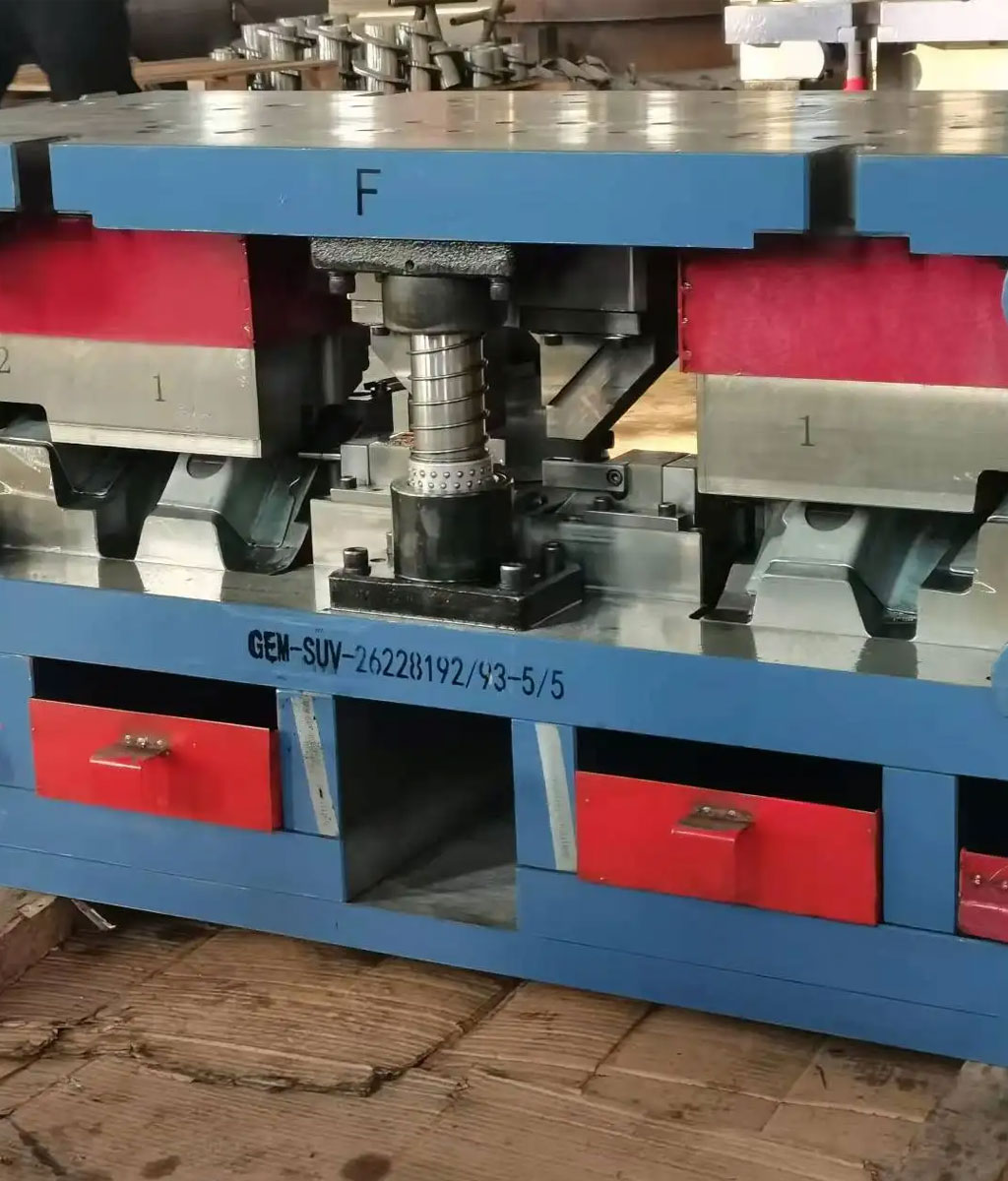 Sheet Metal Stamping Mold Manufacturing
---
Pintejin's manufacturing assets are focused on building Sheet Metal Stamping molds. We leverage the accuracy of Mazak and Hass milling machines and the high precision EDM to build Sheet Metal Stamping molds with tight tolerances.
Our technology and proprietary processes allow us to build accurately and continuously which increases mold and part quality, reduces mold build leadtime and mold cost.
Each new mold project is assigned a Project Manager for single point of contact. Our 26 step Product Development Process ensures you are involved as little or as much as you want during the build and final process review.
We are not satisfied with delivering only a mold, with all new mold builds Pintejin will sample and ensure the mold produces components in an efficent process. It takes the guess work out of starting production at your facility.
All molds are 100% guaranteed while running production in our facility.