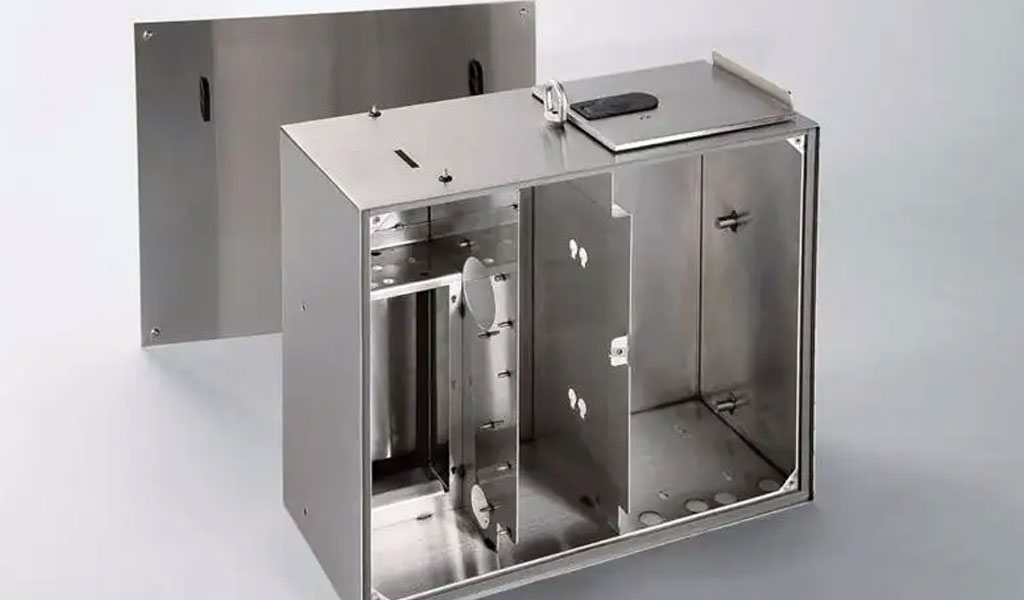 Sheet metal parts refer to thin-plate hardware parts, that is, parts that can be processed by means of stamping, bending, stretching, etc. A general definition is a part with a constant thickness during fabrication. For any sheet metal part, it has a certain fabrication process, which is the so-called technological process. The basic process flow of sheet metal design and fabrication is briefly described below.
Sheet metal fabrication is also called metal sheet fabrication. Specifically, for example, using sheets to make chimneys, iron barrels, fuel tanks, ventilation pipes, elbows and heads, round places, funnels, etc., the main process of chassis sheet metal fabrication includes cutting, Bending buckle, bending forming, welding, riveting, etc. However, the sheet metal parts and chassis sheet metal of different structures may have different technological processes. The following is a basic process flow of sheet metal industry fabrication.
Sheet metal fabrication process: sheet metal part design→technical drawing→drawing development drawing (NC programming)→cutting (number punching)→bending→riveting→welding→surface treatment (spraying or electroplating)→screen printing→assembly→ Packed for shipment.
The fabrication steps of the parts processed in the sheet metal workshop are: product pre-test, product fabrication trial production and product batch production. In the process of product fabrication and trial production, it is necessary to communicate with customers in a timely manner. After obtaining the corresponding fabrication evaluation, the product batch production should be carried out.
Sheet metal fabrication is a key technology that sheet metal technicians need to master, and sheet metal fabrication is also an important process for forming sheet metal products. Sheet metal fabrication includes traditional cutting, blanking, bending and forming and other methods and process parameters, as well as various cold stamping die structures and process parameters, various equipment working principles and operating methods, as well as new stamping technology. and new technology. These are all sheet metal designers who need to be familiar with the support and be able to flexibly apply them to actual work to do a good job in the design and fabrication of sheet metal parts.